ONLINE VALUE INVESTING COURSE
Learn to pick winning stocks and manage your own portfolio with confidence
0
Students took the course
You Will Learn To...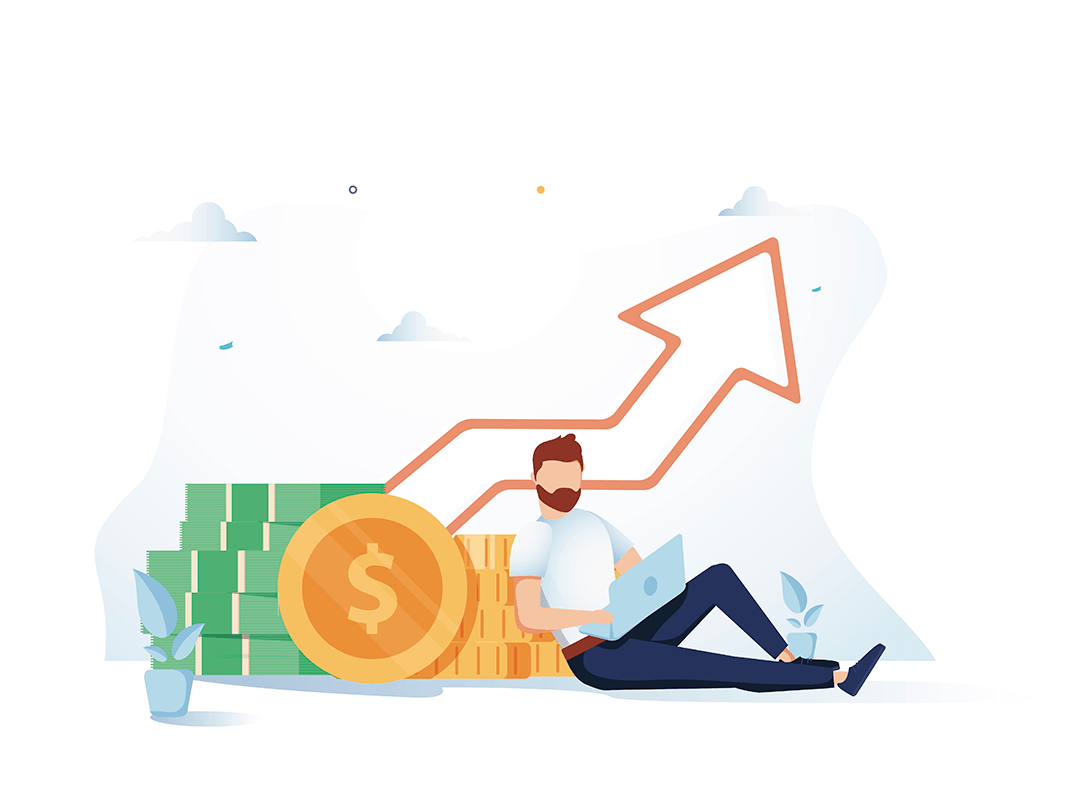 Invest like Warren Buffett
Find high-potential stocks to buy
Know when to buy & when to sell
Calculate the true value of a company
Analyze a company's financial situation
Earn market-beating returns
After taking this training, you will be a Value Investing expert with the confidence to manage your own portfolio.
Meet Your Teacher
My name is Nick Kraakman, founder of valuespreadsheet.com, and your teacher during the Value Investing Bootcamp. 
I've taught over 29.000 investors how they can consistently earn above average returns on the stock market by using a simple, proven & low-risk strategy called value investing.
Early on in my investment career, I lost half my savings in one week, because I had no idea what I was doing.
I had no strategy.
So I started reading books and articles on investing, but found so many contradicting strategies out there that this only confused me further.
I read about index funds, options, day trading, FOREX, dividend investing, technical analysis, futures, ETFs, mutual funds…
"Where to start?!"
What is the right strategy to follow to consistently make serious returns on the stock market?!
Well, what about the strategy that all of the most successful investors in the world use!
That's right: all of the investors in the Forbes 500 list of richest people follow a variation of a strategy called value investing.
There is clearly something very special about this strategy, since it has created so many billionaires!
For over a decade I have been studying in detail how the best investors in the world are able to consistently earn mind-boggling returns on the stock market.
By practising what was preached by stock market geniuses like Warren Buffett and Joel Greenblatt, I now earn 20%+ per year!
And I'm ready to share everything I know with you... 
I'm no prodigy or math genius. 
I'm simply a guy who figured out early on in life how to become really good at something: by carefully studying how the best in the world do it!
And the best thing is that their powerful investment strategy can be learned and applied by anyone, including you!
It took me YEARS to figure out and test the intricate details of their ingenious strategy, and many months to condense all of this knowledge into 1 overcomplete package.
The result?
The Value Investing Bootcamp!
This course takes you from a beginner without a strategy to a confident value investing expert.
You'll be able to pick winning stocks and manage your own portfolio.
So stop losing money on the stock market, and start making some serious returns, by joining the Value Investing Bootcamp today!
⭐ 3.5 hours on-demand video
⭐ 3 eBooks
⭐ 5 quizzes
⭐ 1 spreadsheet
⭐ A 25 point investment checklist
This Is What's On The Inside...
Get A Flying Start With Investing
Why you should invest in the first place
The right way to look at stocks (crucial!)
Why you are the best person to invest your money
Ways to avoid common mistakes made by investors
Steps to define your personal investment goals
Calculate The Real Value Of A Company
Distinguishing the three types of value
Calculate the value of any business (incl. formulas)
The psychology of investing and its consequences
Why stocks get mispriced and how to profit from this
A spreadsheet with 3 intrinsic value models
Learn The Truth About Risk & Return
Why investing is not like gambling
Techniques to shift the odds in your favor
Debunking several persistent "myths" surrounding risk
Tricks to minimize risk while maximizing returns
Unconventional methods to limit your downside
Analyze Crucial Financial Figures
Financial statements explained in a non-boring way
The subtle difference between income and cash
6 powerful financial ratios to identify winners
Ways to spot and avoid the next Enron
A glossary document covering the most important concepts
Locate The Outperformers
Tricks to never run out of investment ideas again
Useful tools and websites to find attractive stocks
Secrets behind analyzing stocks like the pros
The only 3 reasons to ever sell a stock
A 25 point checklist to make better investment decisions
Here's What People Are Saying...
"Nicely consolidated information and lessons from the best investors. Easy to follow and good examples for explaining concepts. Nick also provides a lot of valuable resources. Top notch course."
"Nick did a great job of presenting his course in small bite size videos that are easy to digest. I thoroughly enjoyed and would recommend it to others who are thinking of managing their own portfolio of stocks."
"Very well presented and very informative. I was a technical analysis trader wondering what value investing was all about. Now I know. I don't have to reinvent the wheel by reading tons of books on value investing. Thank you Nick!!!"
Get LIFETIME Access To My Value Investing Bootcamp
+ BONUS: Access To The EXCLUSIVE Value Investing Society Facebook Group...
Where me and other members discuss investing and answer all your burning questions

Frequently Asked Questions
The course includes 3.5 hours of on-demand video content, as well as several ebooks and articles.

You can go through the lessons at your own pace.
Am I able to interact with the instructor?
Absolutely!

I am always here to answer all your questions.

Simply use the comment section under a lesson, or tag me in a post in the Value Investing Society Facebook group.
What type of device / browser do I need?
Any device with an internet connection will do! 

Use your mobile phone while on the road (you can even make the lessons available offline), or a laptop, computer, or iPad.

Whatever you want! :-)
How can I pay for this course?
You can securely pay using credit card through Stripe, or use PayPal if you prefer that.
Can I get my money refunded?
Absolutely!
Value Investing Bootcamp comes with a 30-day money back guarantee.
Send an email to
[email protected]
and your money will be refunded immediately, no questions asked.
You can email me directly at [email protected] and I will personally respond to all your requests. 
You can also ask any questions you may have in The Value Investing Society Facebook group, to which you will get access after your purchase.
Thanks for taking the time to read this page and I look forward to hearing from you soon! 
Nick Kraakman
P.S. In case you're one of those people who just skip to the end of the letter, here's the deal:
I'm offering you an overcomplete investment course, which will take you from a beginner to a confident stock picker in just a few hours.
It teaches the exact strategy I use to consistently earn 20%+ returns on the stock market.
P.P.S I'm so confident this course will have a profound impact on your returns, that if it doesn't, let me know and I'll give you back your money, no questions asked.