Discover the Laws of Profitable Investing!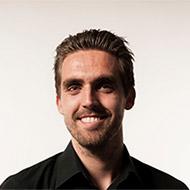 My name is Nick Kraakman, owner of Value Spreadsheet. I teach investors how they can consistently earn above average returns on the stock market by using a simple, proven & low-risk strategy called value investing.
Investing in stocks can lead to incredible returns. Today it is easier than ever to open a brokerage account and start investing your hard-earned savings. Unfortunately these great opportunities come with great risks.
The investing world was already a jungle of possibilities in which investors couldn't see the wood for the trees. But today,  it has truly turned into a web of hypes, quick changes, and clutter. The investing world has really become an ecosystem of distractions.
Investors drown in the never-ending waterfall of financial news and get-rich-quick schemes, they no longer know what works and what doesn't. This is why they miss focus and generally lose money..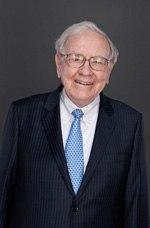 Do you ever get overwhelmed by this information overload? Do you ever feel lost in the many strategies which the investing world has to offer? Then I might be able to help you!
For years I have been studying the greatest minds in the investment world, like Warren Buffett, Joel Greenblatt, and Peter Lynch, to learn the "science behind profitable investing". I then used this knowledge to constantly improve my formula.
I soon realized that other investors could benefit from these "investment laws", which is why I jam-packed all of my knowledge and formulas into one powerful package. The result? Value Spreadsheet.

"What used to take hours now takes seconds"
This is what you can expect:
All the Laws of Profitable Investing in one package
Analyze US Listed Stocks in One Click
Remove Emotions from the Equation
No Need For Manual Data Input
Automated Intrinsic Value Calculations
Nothing To Install
Complete Value Investing Toolkit
Analyze Stocks On Your Mobile Devices
Separate Potential Winners From Losers
Make Better Investment Decisions
Invest Like the Pros
Quickly Know When to Buy and Sell
And much more...
Stop wasting time
Easy
You only have to fill in the ticker symbol and the spreadsheet does the rest.
Fast
Analyze stocks in seconds instead of hours thanks to automatic data retrieval.
Complete
Intrinsic value calculations, fundamental analysis, and financial graphs are all included.
WHY Value Spreadsheet?
Mobile Ready
Value Spreadsheet allows you to value stocks on the go with your mobile phone or tablet.
Fundamental Analysis
The built-in fundamental analysis interprets the data for you and provides valuable insights.
Stock Grading
Each stock receives a grade based on the analysis which makes comparisons a breeze.
"Value Spreadsheet is an invaluable tool for any serious investor. I reference it before making any investment."
, Blue Tick Research
"I have been using the Premium Value Spreadsheet for approximately four months and have found it to be an excellent tool for the value investor. I personally use it as a screener and have found that it saves me an immense amount of time. Within seconds of typing in the symbol, the stock is given a score (based on many factors that can be adjusted to the investor's liking) and an intrinsic value. The spreadsheet also provides many useful graphs that provide more detail regarding the past performance of the company. Additionally, Nick has already made several upgrades to the Premium Value Spreadsheet in the few months I have been using it and is always responsive to emails. I have no hesitation in recommending this product."

Ben Babcock
"Hi Nick, thank you very much for maintaining such professionalism in every mail you send. I have already sent you a few mails in the past and this mail is just to let people know that since I have purchased a lifetime subscription to your Value Spreadsheet I am thrilled and happy I took the decision of buying your product. There is not a day since I have purchased your product that I do not use it. It has become a daily obligation to use the Spreadsheet for EVERY and I mean EVERY stock I analyze!

I am subscribed to many Newsletters like Money Map Press, Weiss Research, Palm Beach Letter, Motley Fool and a few others and there is not ONE single time I will consider to buy a stock without it passing through your Spreadsheet. I must admit that many times I wanted to purchase a stock that I loved but I didn't just because it is not a VALUE stock yet. I'm not a millionaire, far from that, so I take care not to overbuy stocks like I kind of used to before using your Value Spreadsheet. Let me thank you once again Nick for your great work and dedication. Please continue the great work!"

Emmanuel Eyssautier
"Prior to finding out about Value Spreadsheet, my investments were 100% in mutual funds, regardless to say, I knew nothing about "real" investing. I tried making a 4-5 trades by myself based on speculation, thankfully I didn't lose that much money, but I didn't make much either. After coming across Nick's website earlier this year, I took his Value Investing Bootcamp on Udemy.com, and I learned a great deal about "real" investing. Since then, I bought the Premium Value Spreadsheet, and it has been a tool that I have used to help me analyze companies quickly and efficiently.

This tool is amazing and it's very easy to use. It has helped me to be more confident in my investments, and I know my investments are actually based on strong financials as opposed to speculation. I highly recommend this tool to beginners as well as seasoned investors, Nick's course as well as the Premium Value Spreadsheet has probably saved me from making a lot of mistakes which would have costed me thousands of dollars. Since I have bought the Premium Value Spreadsheet, Nick has made numerous modifications to improve his product. I'm very satisfied and I highly recommend that you give it a try!"

Timothy Ho
Frequently Asked Questions
How does the spreadsheet work?

You enter the ticker symbol of a stock you are interested in, and the spreadsheet will then automatically grab the latest financial information about this stock from our professional data provider, IEX Cloud. The spreadsheet then analyzes this data, runs three valuation models, and creates several financial graphs. All of this happens in a few seconds and it only requires you to enter the ticker symbol. Easy!

How do I install the spreadsheet?

You do not need to install anything. All you need is a free Google account. When you purchase Value Spreadsheet you get a link to the spreadsheet. To start using it simply follow that link and then click on File > Make a copy.. to copy the spreadsheet to your own personal Google drive from which you can then access and use it anytime you want, from whichever device you want.

Why use Google Spreadsheet instead of Excel?

One word: mobile! Advanced Excel spreadsheets often do not work on mobile devices and Mac. Google Spreadsheet on the other hand is an online service which can be accessed from any device with internet access!

What kind of stocks can I analyze with this spreadsheet?

The current version of Value Spreadsheet allows you to analyze all US listed stocks (e.g. NASDAQ, DJIA, and S&P500 companies). The exceptions are OTC stocks, pink sheet stocks, and financial stocks (banks, insurance companies, holding companies, and REIT's). There is simply not enough data available online for these types of stocks. International stocks will not work. However, you can still analyze US listed companies when you live outside the US.

I do not have a PayPal account, can I still sign up?

Yes, you can. PayPal offers you the option to pay securely with your credit card without having an actual PayPal account.

Can I get my money refunded?

Absolutely! Value Spreadsheet comes with a

30

-day money back guarantee. Send an email to

This email address is being protected from spambots. You need JavaScript enabled to view it.

and your money will be refunded immediately.

Where can I get help?

You can email me directly at

This email address is being protected from spambots. You need JavaScript enabled to view it.

and I will personally respond to all your requests. Also, be sure to check out the tutorials I created to get you started with Value Spreadsheet.
Analyze Stocks in One Click & Calculate their Intrinsic Value with this Powerful Investment Spreadsheet!
30 day money back guarantee  
For ONE Single Payment Of $497 You Get LIFETIME ACCESS To..
3 valuation models

100% unlocked spreadsheet

Built-in fundamental analysis

Financial graphs

Free updates

Email support
Get Started Now!
Click here to get direct access >>>