Best Value Investing Books of All Time
Hi there!
I'M NICK KRAAKMAN
I'm here to teach you about Value Investing. I create tools and resources to make investing more accessible. Learn from my successes (and failures) to become a better investor.
I Need Help With...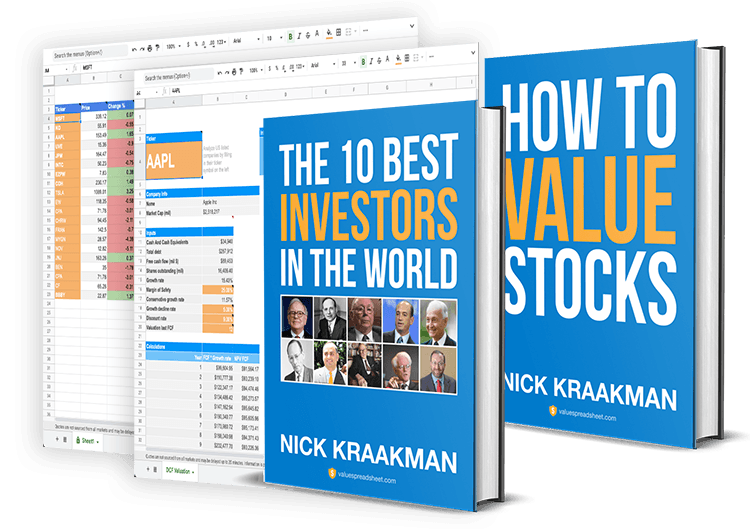 FREE SPREADSHEETS & EBOOK
Get three powerful automated spreadsheets, including an intrinsic value spreadsheet + my ebook "The 10 Best Investors in the World", for free!