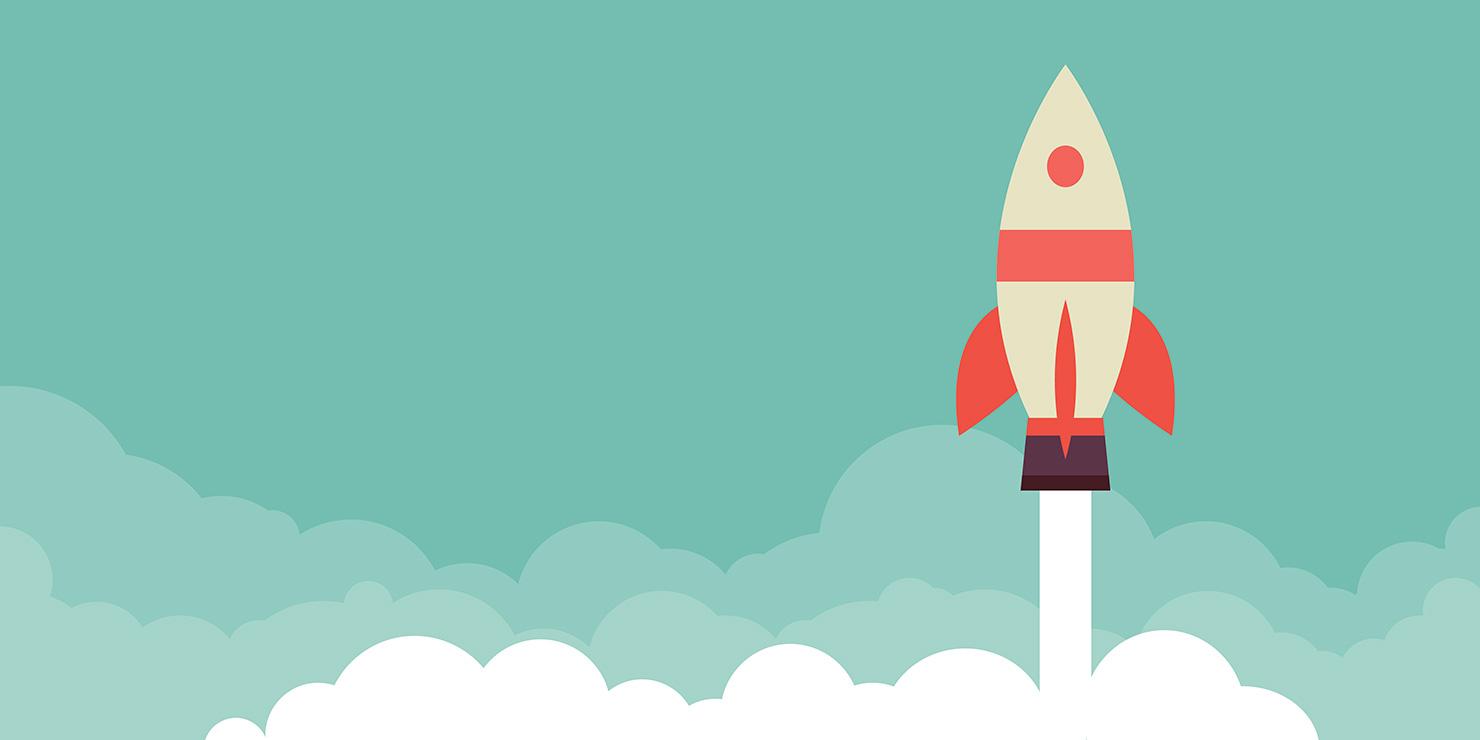 You want to invest in stocks, but don't know where to start?
First of all, let me tell you you're smart for deciding to invest in stocks, because of all asset classes, stocks have historically yielded the highest returns!
And you're in luck, because in this guide I laid out the exact steps to take to kickstart your investing journey... the RIGHT way!
Step 1: Educate yourself
You found this page, so that means you are already taking positive steps towards learning how to become an investor.
Perfect! Because educating yourself is the very first step, unless you want to repeat my mistake when starting out, and lose half your savings.
In the podcast episode below I explain how this happened, and what I learned from it.
The main lesson learned from losing half my savings was that I had no clue what I was doing, and dearly needed a strategy!
Learn from the best
Chances are you have heard about many conflicting investment strategies from many different sources, and are unsure which one is best.
Well, what if I told you that the best investors in the world --the guys who make BILLIONS by investing in stocks-- all use a similar strategy?
That powerful strategy is called Value Investing.
I highly recommend you check out the video below for a short introduction to value investing, the strategy of the best investors in the world.
Alternatively, you could read this introductory blog post, or listen to my podcast episode What is Value Investing and How Does it Work?.
What Value Investing is NOT!
Let's dispel some myths and set realistic expectations before we go any deeper.
You will NOT become a millionaire overnight. Value investing is a multi-year strategy that requires patience and self-control. It is NOT a get-rich-quick scheme. The good thing is that you only have to trade a few times per year with this strategy, and so you don't need to be glued to your screen each day, axiously following price movements.
More risk does NOT equal higher returns. Imagine a house worth $200K. If you could buy this house for just $100K, that means your upside is great, and your downside risk is minimal, since you bought the house for way less than it is worth. The same thing applies to value investing: you buy stocks for less than they are worth, and so you have less risk, yet higher returns. Pretty neat, huh!
Consistently earning above-average returns is NOT impossible. Many people will tell you that in the long run the market is "efficient", and so it is impossible to earn more than the average market return. These people are wrong, as becomes blatantly clear when you look at Warren Buffett's 50+ years of market beating returns. And you can do the same thing! In fact, by not having to invest billions of Dollars, you actually have a leg-up on Buffett! Stick to the strategy, and returns of 15-20% per year are within reach.
More free learning
Besides my blog, videos, and podcast, I have a popular value investing newsletter in which I share investment tips and strategies that can not be found anywhere else on this website.
Over 30.000 people receive this newsletter every one or two weeks, and it contains some of my very best content.
If you want to receive these free educational emails, sign up using the form below, and as an added bonus you will receive my ebook "The 10 Best Investors in the World", my "How to Value Stocks" ebook, and 2 automated investment spreadsheets for FREE!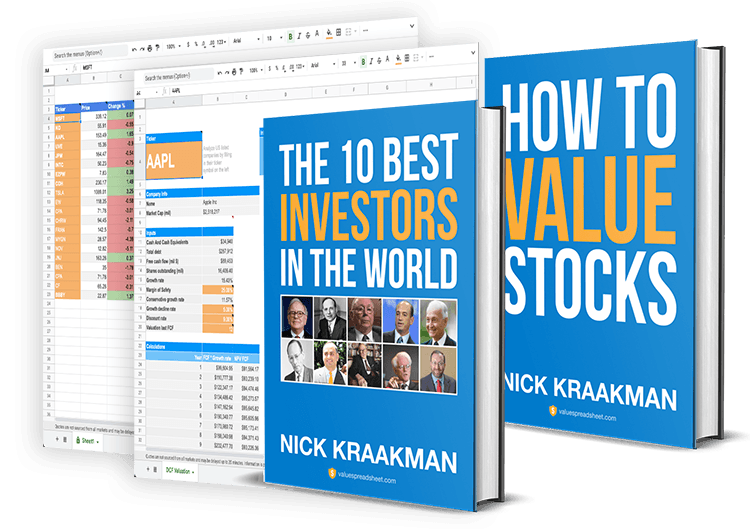 GET EXCLUSIVE CONTENT (FREE)
A solid education
If you are serious about becoming a good investor, then consider taking my overcomplete, best-selling Value Investing Bootcamp video course (over 21.000 people have gone before you).
This course teaches you the secrets of the best investors in the world, how to manage your own portfolio with confidence, and earn above-average returns.
Check out the trailer below.
Step 2: Open a brokerage account
After learning how to invest, the only thing you will need is some starting capital and a way to buy stocks!
In order to invest in stocks, you need a brokerage account, which is like a fancy bank account from which you can buy and sell stocks.
I have personally tried several brokers, but the one I use and trust is Interactive Brokers, for the following reasons:
Lowest cost broker according to StockBrokers.com
Access to stock markets around the world
Powerful, yet intuitive user interface
---
For over 5 years I've been using Interactive Brokers, and the greatest thing about them is that you have access to a vast amount stocks and financial instruments. Their Trader Workstation app also makes it a breeze to manage your portfolio, and they offer detailed reports to help you keep track of your portfolio's performance.
There will be a slight learning curve, but I definitely recommend Interactive Brokers if you are serious about investing.
Try Interactive Brokers
Step 3: Find some stocks to invest in
Now that you know how to start investing in stocks, and you have a brokerage account to buy them from, it's time to identify some high-potential stocks to invest in!
To help you get started with this, I wrote an article How to Find Undervalued Stocks in 3 Simple Steps.
Good luck!
WAIT!
Join 32.659+ fellow investors and receive 3 investment spreadsheets and an ebook for free!